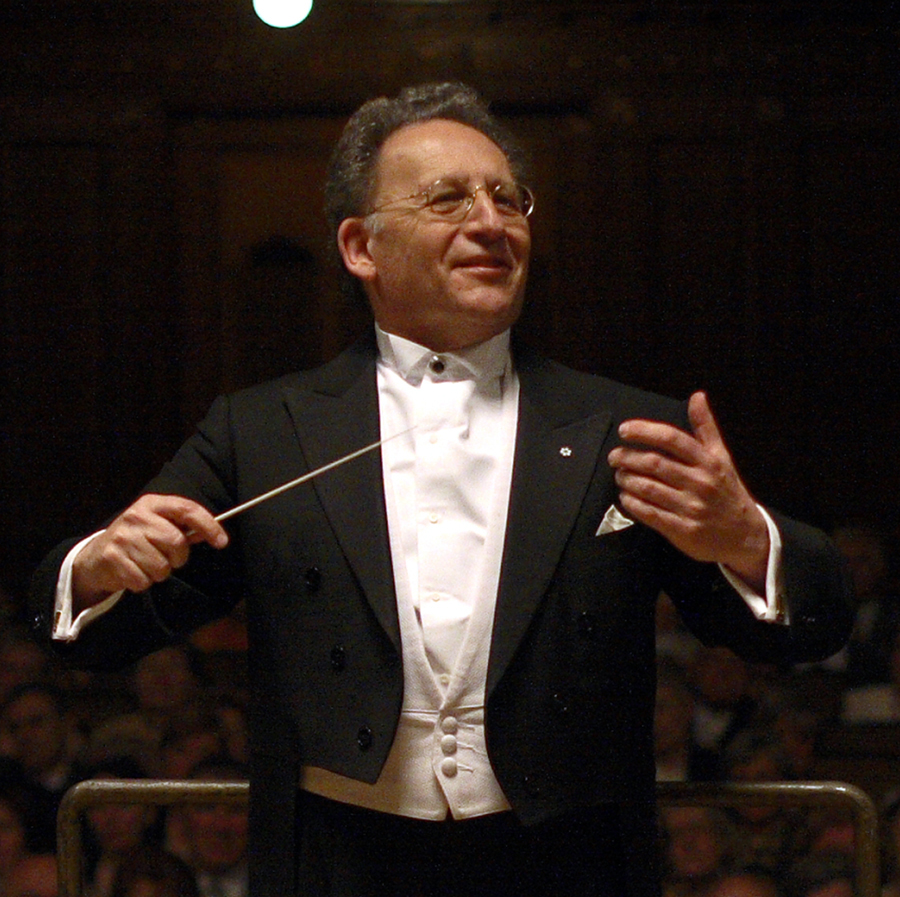 New West Symphony mourns the unexpected passing and loss of our Founding Music Director, Conductor Laureate, and friend Boris Brott.
Boris was an integral part of the Ventura County community since 1992, when he replaced Frank Salazar as the Music Director of Ventura County Symphony. In 1994, Conejo Symphony Orchestra and Ventura County Symphony merged to form New West Symphony as the first professional symphony orchestra in Ventura County. Boris served as Music Director for over fifteen years and remained Conductor Laureate until 2015. Maestro Brott's outstanding musicianship and unique programming, coupled with the energy and artistic insight he brought to New West Symphony Masterpiece Series concerts, won rave reviews from critics and audiences alike. He firmly established New West Symphony as one of Southern California's most respected orchestras by building the orchestra from the rich pool of talent in the Los Angeles area.
"The birth of the New West Symphony was a miracle of vision and dedication. It remains a tribute to those of us who saw the potential for an orchestra of highest quality and musical inspiration that bridged Ventura and Los Angeles counties – a great orchestra in our own backyard​ – and had the fortitude to see that vision to achievement. I salute all of you being honored here today as you gave life to the vision, with dollars and your support to see it through.

As we look back, it is joyous to remember the magical performances, the opening of hearts and minds with Symphonic Adventures, and the launching of professional music careers through Discovery Artists.  Music is ephemeral. Once a note is sounded it remains fleetingly. Therefore, it is vital to continue, to reinvent, to challenge and further the vision. You have all been invested in a trust for the future." 

Boris Brott, Founding Music Director and Conductor Laureate

Written for New West Symphony's 20th  Anniversary
Boris presented over two hundred and fifty New West Symphony concerts, nurtured young talent through the Discovery Artists program, and introduced more than a hundred and thirty thousand young people to symphonic music for the first time through Symphonic Adventures concerts. Under his leadership, the Symphony televised "Meet the Artists" programs, and conducted backstage tours for Front Row Club kids and their parents. Boris was a motivational speaker who ignited passion for classical music in corporate leaders, civic leaders, and the larger community.
Boris remained active in Canada and internationally throughout his life. He was founder and musical director of the Brott Music Festival since 1987; director of Hamilton's National Academy Orchestra of Canada; artistic director and conductor of the Orchestre classique de Montréal; and directed performances for children with the National Arts Centre Orchestra in Ottawa. His accomplishments included becoming an Officer of the Order of Canada and a member of the Order of Ontario.
Those fortunate enough to work with him at New West Symphony enjoyed his infectious sense of humor on many happy occasions.
He was a giant of the classical music world.
Boris, you will be dearly missed.
Board of Directors, New West Symphony
Michael Christie, Music Director
Natalia Staneva, CEO
New West Symphony Musicians and Staff
View the gallery below, featuring some of our favorite moments with Boris.