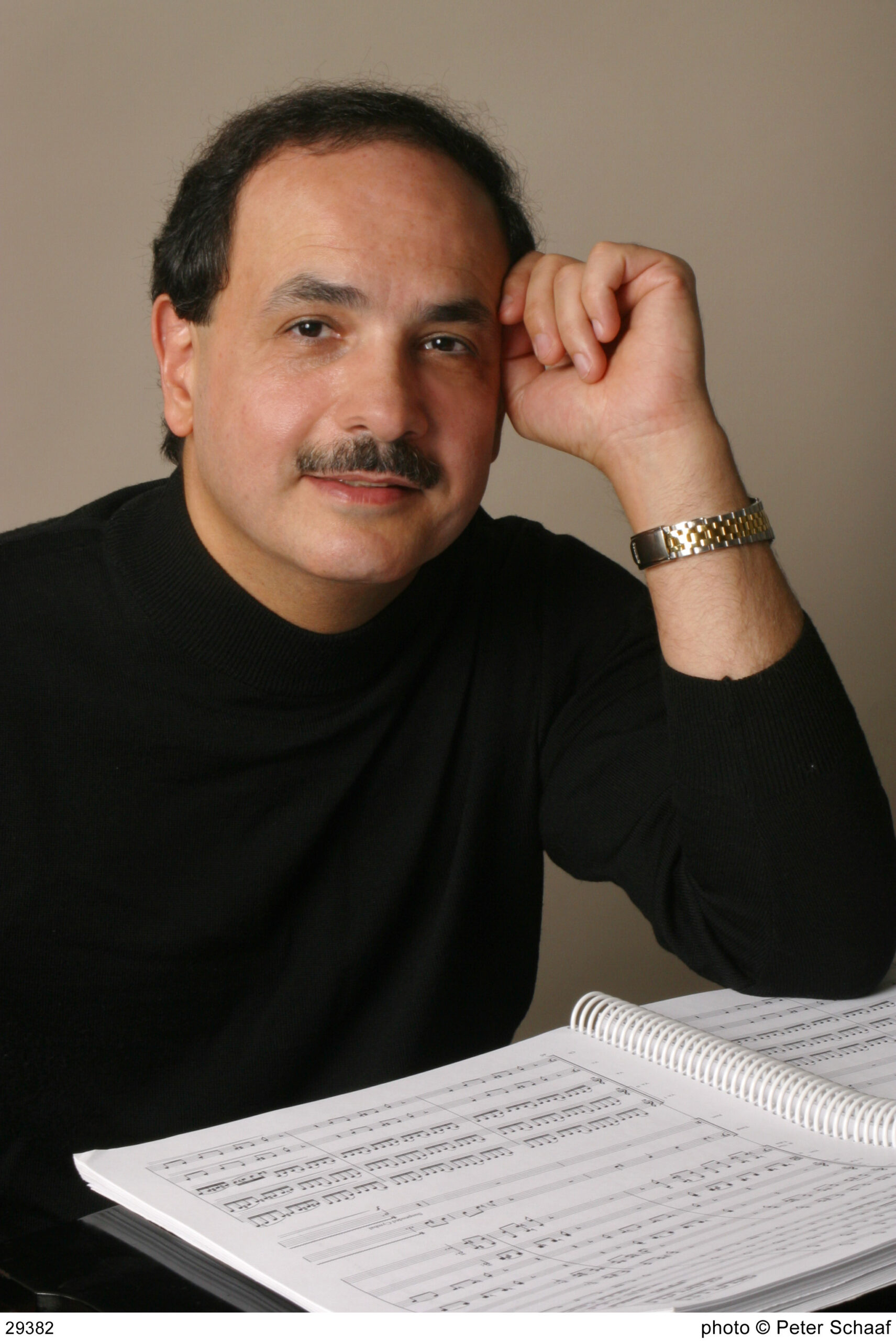 Tour of Iran
April 8-11, 2021
BEHZAD RANJBARAN, COMPOSER
Known for music which is evocative, colorful and solid in form, Behzad Ranjbaran frequently draws inspiration from his Persian heritage for subject matter, as exemplified by the tone poems of the "Persian Trilogy" or the interpretation of sounds and styles in his Violin Concerto and Songs of Eternity.
Ranjbaran's music has been performed all over the world by soloists such as Joshua Bell, Renée Fleming, Jean-Yves Thibaudet, and Yo-Yo Ma, and conductors including Yannick Nézet-Séguin, Charles Dutoit, Kent Nagano, Marin Alsop, Robert Spano, Gerard Schwarz, JoAnn Falletta, Miguel Harth-Bedoya, Giancarlo Guerrero, David Robertson, and many more. He has been a composer in residence for the Philadelphia Orchestra, the Fort Worth Symphony, and the Cabrillo Festival of Contemporary Music.
Some of his more notable compositions include his Flute Concerto commissioned by the Philadelphia Orchestra with Jeffrey Khaner, flute, Yannick Nézet-Séguin, conductor; Songs of Eternity, using text from the Ruba'iyat of Omar Khayyam, written for soprano Renée Fleming, and premiered with the Seattle Symphony under the direction of Gerard Schwarz. Joshua Bell performed as soloist in the premiere of the Violin Concerto with the Royal Liverpool Philharmonic Orchestra, also conducted by Schwarz, and later with the Indianapolis Symphony under Mario Venzago, and the Toronto Symphony with Peter Oundjian. His Double Bass Concerto was commissioned by the Montreal Symphony with Ali Yazdanfar, double bass, and Kent Nagano, conductor in 2018. Jean-Yves Thibaudet premiered the Piano Concerto with the Atlanta Symphony, conducted by Robert Spano, and the two performed the work together again with the Philadelphia Orchestra.
The texts for two choral works draw from Persian culture, as do some of his many chamber works, including Fountains of Fin, a eulogy for Amir Kabir, the 19th century slain Iranian vezir; Shiraz and Isfahan, celebrating two of Mr. Ranjbaran's favorite cities in Iran; and Enchanted Garden, inspired by the many beautiful gardens of his native land.
Born on July 1, 1955 in Tehran, Iran, Mr. Ranjbaran's musical education began at a young age when he entered the Tehran Music Conservatory at the age of nine. He came to the United States in 1974 to attend Indiana University and received his doctorate in composition from The Juilliard School, where he currently serves on the faculty.