New West Symphony
2021-22 Masterpiece Series
Sat, Dec. 4, 2021 – Thousand Oaks Civic Arts Plaza
Sun, Dec. 5, 2021 – Rancho Campana Performing Arts Center in Camarillo
Rejoice in the return of live music and a full orchestra with a concert for all ages!
Start your holiday season with New West Symphony's "Tales of Winter." This concert includes traditional masterworks by Tchaikovsky, Holst & Rimsky Korsakov, alongside global holiday sounds, vocalists, theatrical ensemble, and more – all under the baton of Grammy-winning Music Director Michael Christie. Featured is the world premiere of Pauline Frechette's "Tales of Winter", a suite for symphony, ballet, and photography by American's photohistorian Joe Sohm
This concert is sure to be one of our most popular, so reserve your spot today!
Our featured performers include: Cambalache Son Jarocho Ensemble, Los Robles Children's Choir, Gold Coast Plays & Theater Conservatory, California Contemporary Ballet, and actor & impressionist Jim Meskimen.
For access to special family pricing of $10 children's tickets and $25 for accompanying adults, please call our box office at (805) 497-5880.
THE PROGRAM
Joyful wintertime works by Tchaikovsky, Holst, Rimsky Korsakov, a world premiere by renowned composer Pauline Frechette, favorite holiday carols and more!
Program Notes
New this season are our audio program notes, written and read by Music Director Michael Christie. These are available on Soundcloud and are embedded below. They are perfect way to learn more about the pieces and their composers on your way to the concert! Written program notes are still available on our website.
Additionally, Pauline Frechette has provided wonderful notes for the world premiere of her piece Tales of Winter. Click here for a behind-the-scenes look into a brand new work that captures the spirit of the season!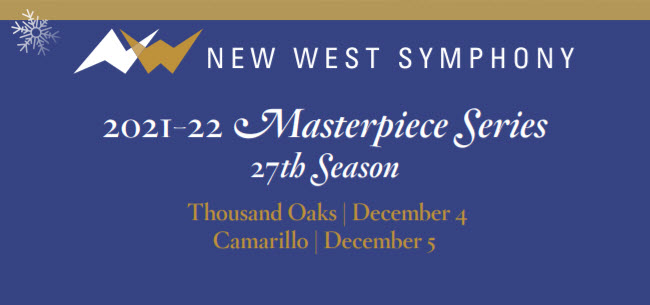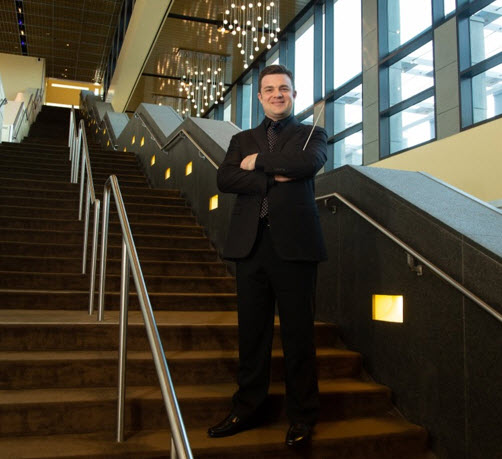 – Michael Christie, Artistic and Music Director, New West Symphony
 "It has been longstanding dream to inaugurate a new holiday tradition to welcome the winter season for our region's families. This special program is a mix of holiday and seasonal favorites with gorgeous symphonic works inspired by winter sights and sounds from around the world.Patrons will experience SoCal and Mexican holiday traditions including our own concert hall rendition of Las Posadas ("The Inns"), the stunning Los Robles Children's Chorale, original choreography by California Contemporary Ballet and holiday surprises."

Thank You to Our Sponsors
2021-2022 SEASON SPONSORS
GRANDIOSO Season Sponsor
John Hammer
LARGO Season Sponsors
Karen and Dr. Paul Finkel
Nancy Israel
CORPORATE Season Sponsors
Home Helpers Home Care
CRESCENDO Season Sponsors
Karen Dean Fritts, Ph.D. and John Shwope
THANK YOU TO OUR CONCERT SPONSORS
SILVER BELL SPONSORS
Adele & James McGinnis
Michele & Dr. Russ Spoto
RED BOW SPONSORS
Nancy Israel
Joan & Dr. Robert Piccioni
Karen Dean Fritts Ph.D. and John Shwope
Mucci Taylor
University Village Thousand Oaks
WINTERGREEN SPONSORS
Patty & Bob Biery
Drs. Lucy & Sam Bruttomesso
Dr. Alexis and Michael Christie
Erin Pohl & Bob Pearson

Jewll G. & William Powell
Sarah & Robert Steenberge
Marilyn & Stan Sutton
Marijane Unter
WINTERFEST QUARTET SPONSORS
Lisa & Al Baker