Experience the inaugural New West Summerfest, an open-air two-day music festival featuring exceptional performances by Grammy-winning and Billboard-charting artists spanning diverse genres including Jazz, Country, Classic Rock, Mariachi, World Music, and more.
The grand finale awaits as New West Symphony, joined by the esteemed Music Director Michael Christie, brings the adventures of Indiana Jones and The Raiders of the Los Ark™ with John Williams' epic score performed live to picture by a full symphony orchestra.
Tickets
General Admission tickets start at
$20/$25/$50* for children/students/adults
*Ticket fees apply
3 PM

: 

Gates open

3:30 PM:

Ilya Serov and the Summer Nights Jazz Extravaganza with B. Valentine

kick off the line-up

6 PM

:

 

Multi-Platinum Album country star Blanco Brown will have everyone dancing to his set and worldwide hit "The Git Up." 

7:30 PM

:

 

The "Gods of Rock," helmed by Jason Scheff 

(Chicago lead vocals and bass and proud Moorpark resident),

Steve Porcaro

(Toto founding member), and 

Bill Champlin

 (Chicago vocals and guitar), with

 Steve Ferrone (drums – Eric Clapton, Bee Gees), Errol Cooney (guitar – Janet Jackson, Stevie Wonder), Brandon Coleman (Babyface, Alicia Keys), and special guest Alex Ligertwood (lead vocalist – Santana), present the Billboard-topping hits of Chicago and more with the New West Symphony for this enchanting "Saturday in the Park."
3 PM: 

Gates Open

 + Jam with Mariachi Divas de Cindy Shea

4:30 PM

: Unbelievable variety with Renaissance Heart featuring Shea Welsh, Hila Plitmann, Ahmet Turkmenoglu, Euro Zambrano and Eru Matsumoto

6:00 PM

: Master of modern Iranian music Hamed Nikpay and guests

7:30 PM

: Raiders of the Lost Ark with New West Symphony, Michael Christie, conductor
VIP DINNER IS INCLUDED IN PLATINUM PASS ON SUNDAY (STARTS AT 4 PM on EATM TERRACE)
HONOREES: Philanthropists Keets and Hugh Cassar & NWS Principal Horn James Thatcher
Food and Vendors
From BBQ to vegetarian-friendly options to healthy eats to carnival-style favorites, Summerfest has something cookin' up for everyone. Come have a bite from one of your favorite regional locals and quench your thirst with enterprising drink purveyors. Concessions, festival merchandise, and specialty items available for purchase from vendors on site.
Venue
Moorpark College
7075 Campus Rd, Moorpark, CA 93021

Festival Sponsor
Hammer-Hewson Associates
Ruby Sponsor
Hugh and Keets Cassar
City of Simi Valley
City of Thousand Oaks

Gold Sponsor
Paul Finkel and Joan Marcy
Fran Elson
Silver Sponsor
John Shwope and Karen Dean Fritts
Joanne Chao
Bronze Sponsor

Patricia and George Jones
Joan and Robert Piccioni
Nickie Kubasak
University Village
Pearl Sponsor

Alan and Lisa Baker
Linda and David Catlin
John Gay
Pamela Perkins Dwyer & Tom Dwyer
Lucy Pet Products
Michele and Dr. Russell Spoto
Shari and Robert Robinson
Mucci Taylor
Guitar Center Music Foundation
City of Westlake Village
Montecito Bank and Trust
I.T. Peace of Mind Provided by Un1teee
Westlake Physical Therapy
Kironix Inc. Web Design

Cultural Sponsor of the Summerfest
Farhang Foundation
VIP Dinner Sponsor

Roger Benson
Bentley Westlake O'Gara
Ilona and James Clark
Karl and Philippa Klessig
Command Performance Catering
M on High
Plan B Cellars
Freedom Wines
Cielo Farms
Vicky Rathje
Lucy Pet Products
Raffle Sponsor
AmaWaterways

The New West Symphony Board of Directors would like to thank Moorpark College Foundation and President Julius O. Sokenu for hosting this premier event at Moorpark College.
Support live music and education in the community as we invest all proceeds from the festival in our education programs!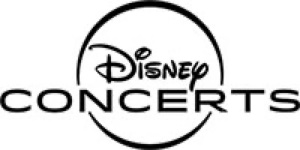 Motion Picture & Artwork © 1981 Lucasfilm Ltd. Concert performed under license from Disney Concerts. Disney Concerts under license from Lucasfilm Ltd and Paramount Pictures