Chicago Nights with Jason Scheff

Summerfest 2023 presents the Billboard topping hits of Chicago, the "Rock and Roll band with horns!" Chicago Nights takes that renowned sound a step further with the extraordinary 50-piece New West Symphony. Helmed by Jason Scheff (Chicago lead vocals and bass) with Steve Ferrone (drums – Eric Clapton, Bee Gees), Errol Clooney (guitar – Janet Jackson, Stevie Wonder), and Brandon Coleman and many other legendary guests, the Gods of Rock descend on Moorpark for an enchanted "Saturday in the Park."
Set list to include Chicago favorites "25 or 6 to 4," "You're the Inspiration," "Saturday Night in the Park," "Will You Still Love Me," and many more hits to love outside, under the stars, with a full symphony orchestra in Moorpark.

Jason Scheff – vocals, bass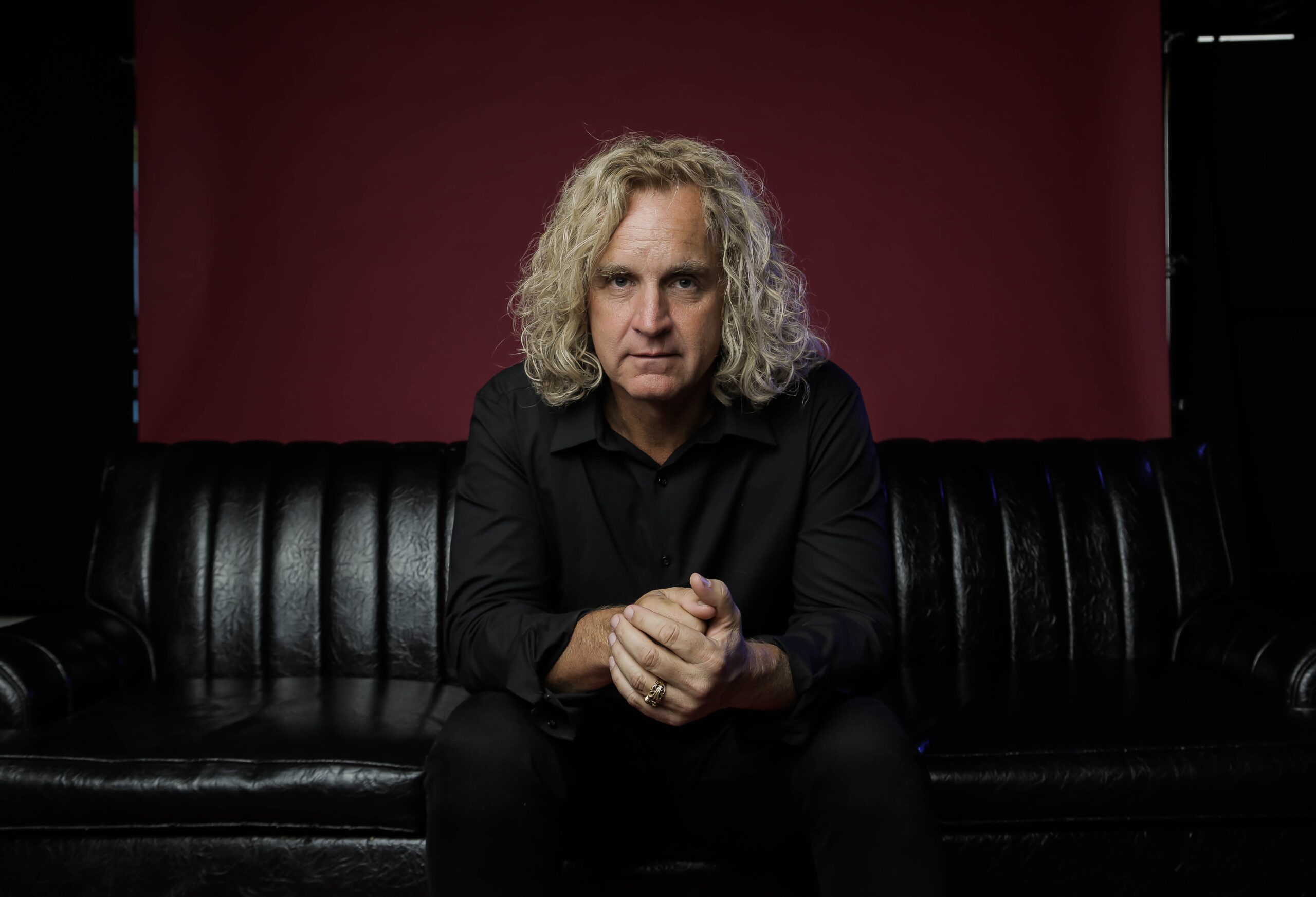 Without missing a beat, Jason stepped into Chicago with the mega-hit "Will You Still Love Me" in 1986 and never looked back. He composed several original hit songs ("What Kind of Man Would I Be?" and "Heart of Mine"), and is the longest vocalist/bassist in the band's history. He continues to perform and record with artists such as Todd Rundgren, Christopher Cross, Robbie Krieger (The Doors), Alex Lifeson (Rush), Tommy Thayer (KISS), Bill Champlin, and Jay DeMarcus (Rascal Flats) to name a few. He has also recorded as a solo artist.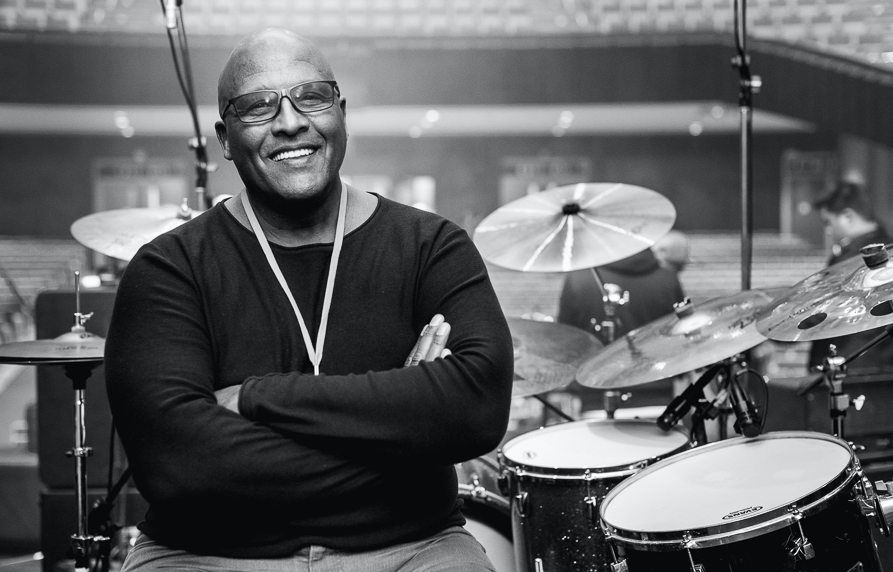 Steve's career is expansive, playing and recording with a Who's Who list of musicians and bands such as Eric Clapton, Bee Gees, Average White Band, George Benson, Cyndi Lauper, Bryan Ferry, Duran Duran, George Harrison, Peter Frampton, Rick James, Whitney Houston, Paul Simon, Al Jarreau, Christine McVie, and the list goes on and on. For 22 years, Steve was the drummer for Tom Petty and the Heartbreakers. He is a non-stop in-demand performer.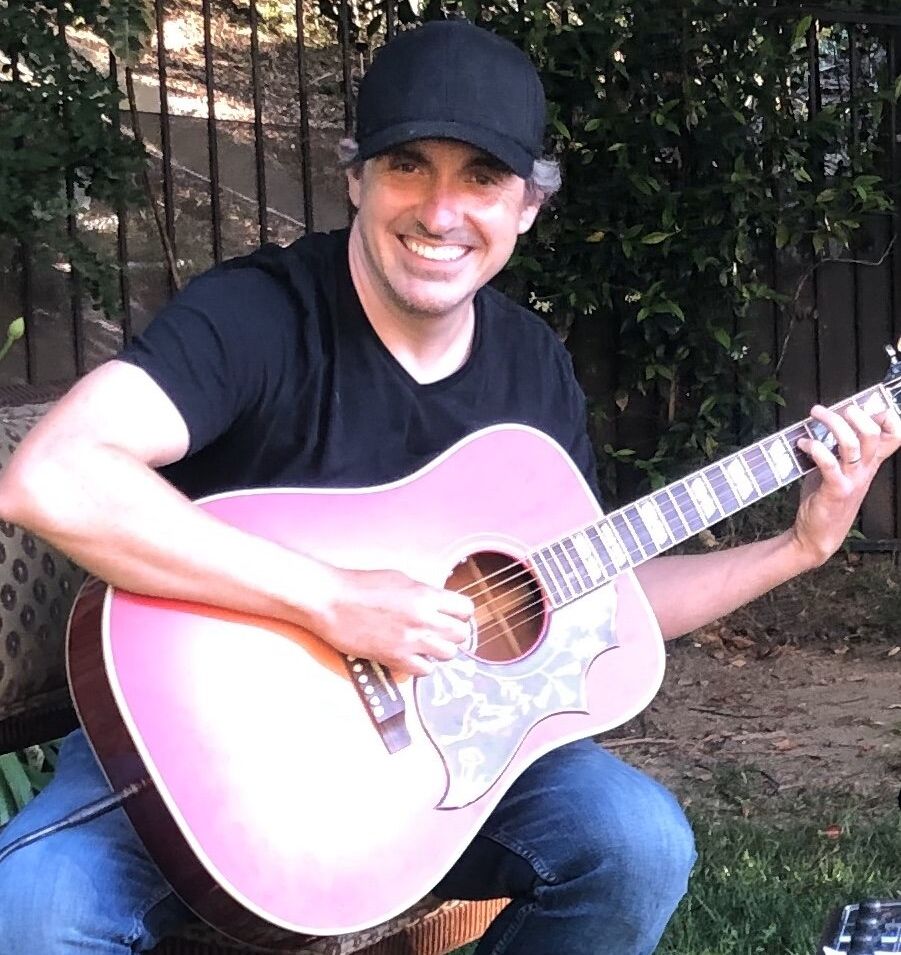 Errol spent fifteen years as the touring guitarist for Janet Jackson and Stevie Wonder. Errol wrote and produced music with famed artists including GRAMMY®winners Lalah Hathaway, Ledisi, and Andrea Crouch. His film credits include A Star is Born and Disney/Pixar's Onward.
He has recorded with a wide variety of artists and producers such as Quincy Jones, James Taylor, BB King, Paul Simon, Christina Aguilera, Jamie Foxx, and many more.
Alex Ligertwood​ – vocalist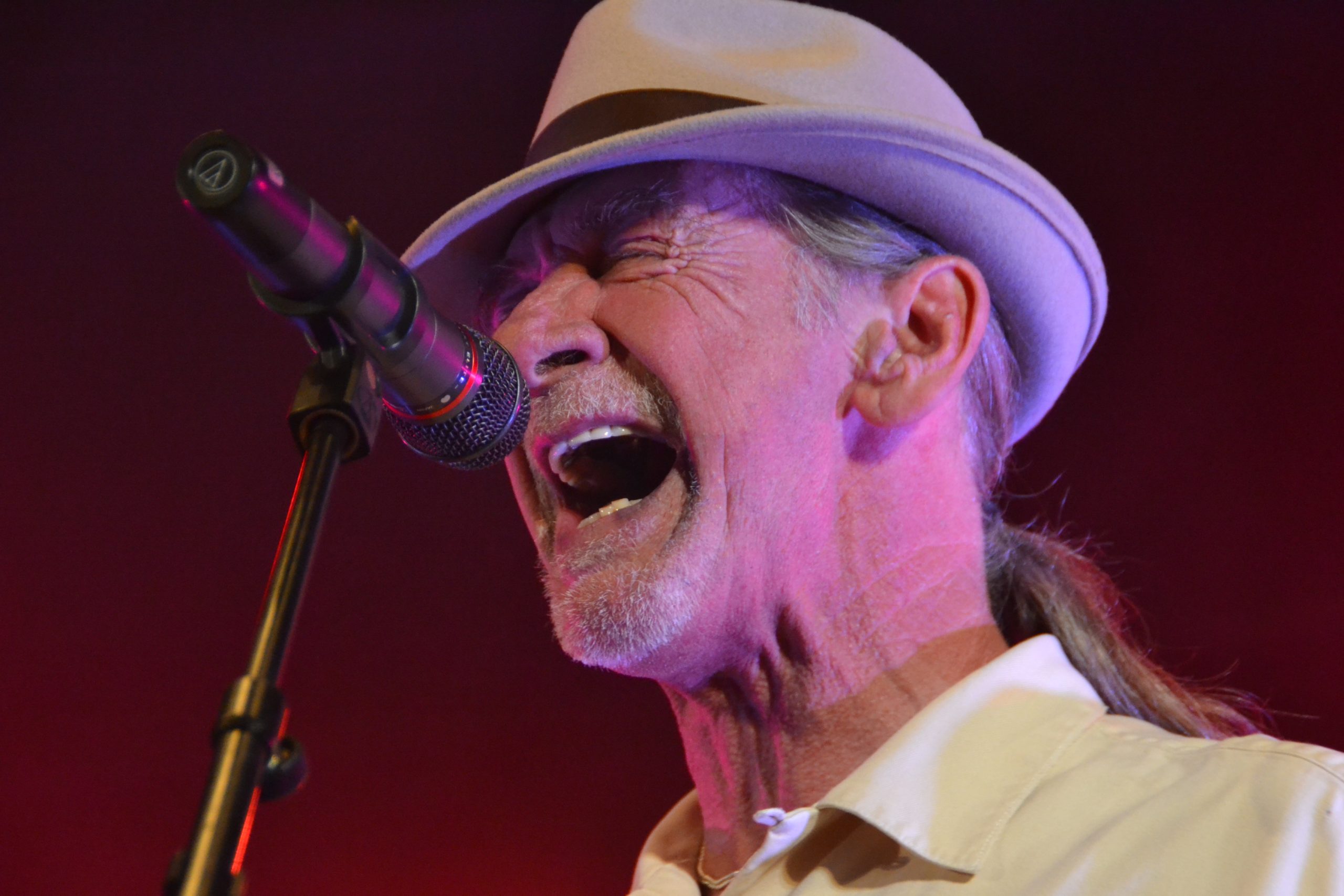 His voice is recognized literally the world over as the lead vocalist of Santana. For over 16 years with Carlos Santana, Alex Ligertwood provided his unique sound and interpretation on 12 albums. He earned Gold Records for four of those Santana efforts, and scored Top 40 hits with six albums and/or singles. Alex shares Santana's soulful R & B style, which is clearly evident on the Santana hits "Winning" (Zebop), "All I Ever Wanted" (Marathon), and "Hold On" (Shango). His live rendition of the classics like "Black Magic Woman" and "Oye Como Va" scored Gold with Santana's "Sacred Fire: Live In Latin America Album." There's something deep in the soul of Scotland that produces great blues and R & B singers. Some of music's top vocalists over the years — from Rod Stewart to Maggie Bell to Alex Ligertwood — have come out of that musically fertile land. Alex Ligertwood grew up in the rough and tumble city of Glasgow. For him, it was a place just east of Detroit or Memphis. He loved American music, especially Motown, Rhythm and Blues, and Soul. R & B was raw, electric, and didn't hold anything back. His musical idols included the legendary Ray Charles, Sam Cooke, Otis Redding, Curtis Mayfield and Marvin Gaye — good company for a budding vocalist.
Brandon Coleman – keyboards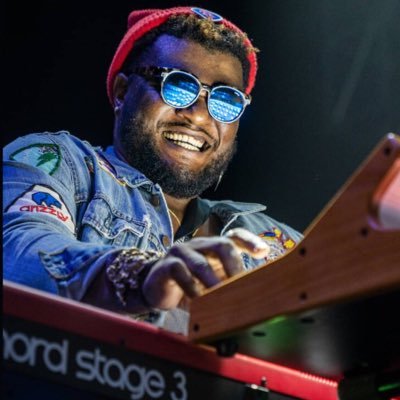 Brandon's unique style crosses many genres from jazz, disco, boogie, R&B, electro, soul and funk. Brandon has performed extensively with Babyface, Alicia Keyes, Kamasi Washington, Flying Lotus, and Childish Gambino. With his funkadelic sound, he is the next wave of artists adding his own flavor to the Chicago classics.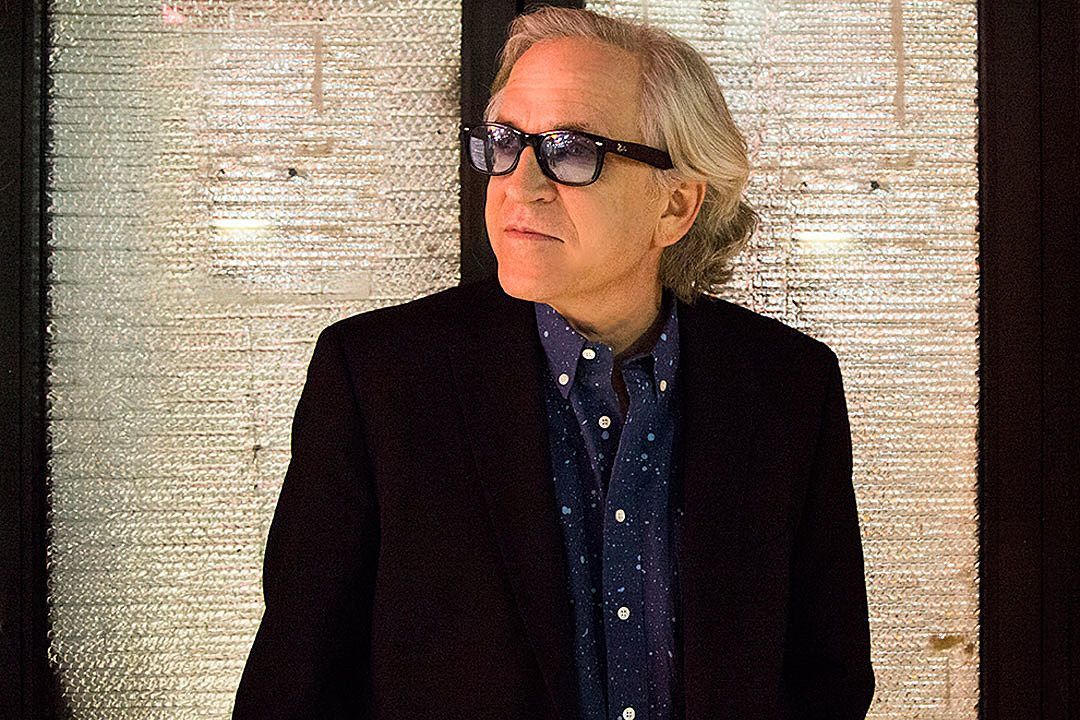 As a founding member of the Grammy-winning, platinum-selling rock band Toto, songwriter/keyboardist Steve Porcaro had huge pop hits with "Hold the Line," "Rosanna," and "Make Believe." He also co-wrote "Human Nature" on Michael Jackson's 30 million-selling Thriller album. Other members of the band were his brothers Jeff Porcaro and Mike Porcaro, David Paich, David Hungate, Steve Luthaker, Bobby Kimball, Fergie Fredericksen, and Joseph Williams. Toto also became in-demand session musicians, playing on numerous records.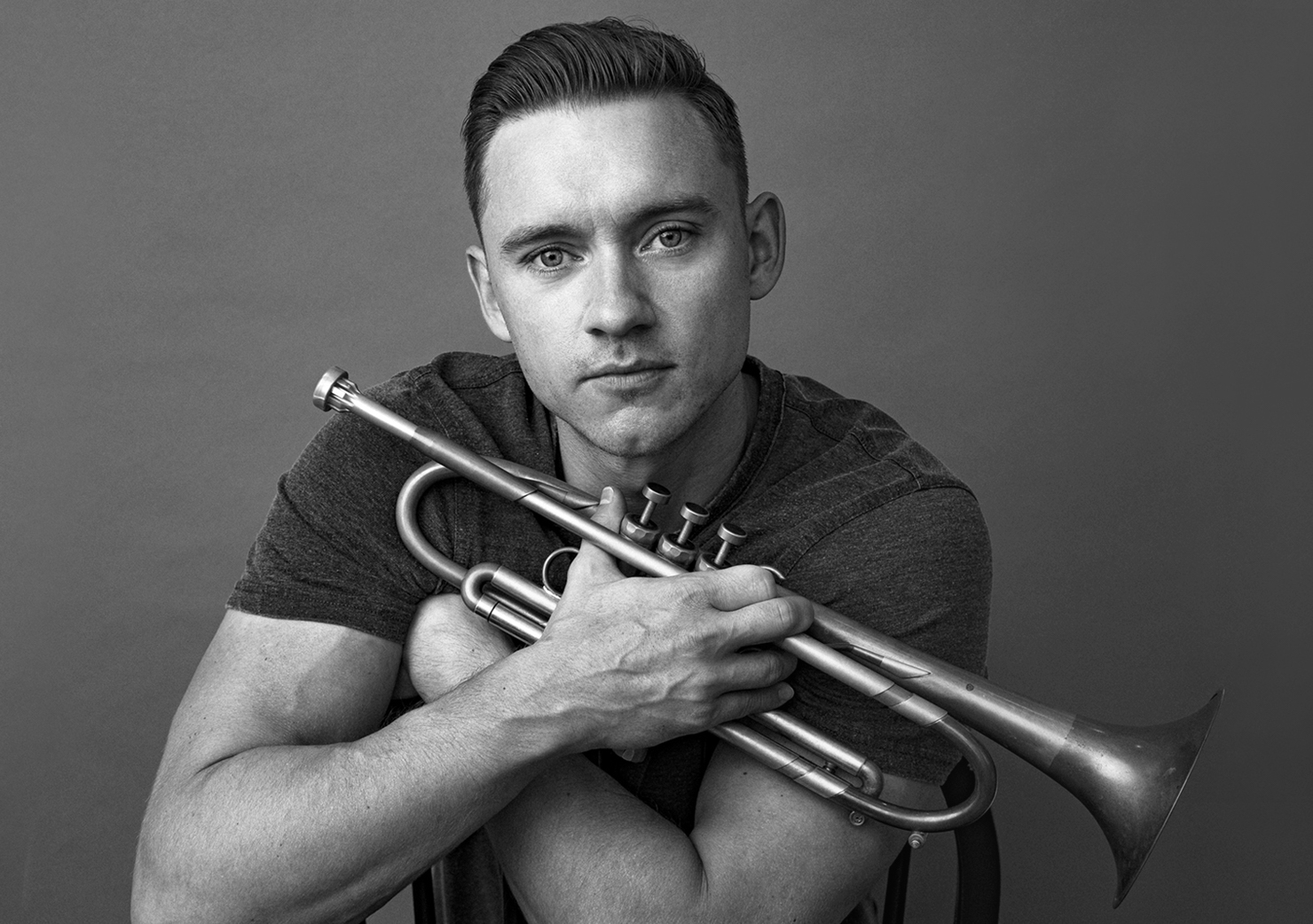 Award-winning trumpeter /singer /guitarist /band leader Ilya Serov has a passion for jazz that knows no bounds. A talented young musician with an old soul, Ilya brings an infusion of imagination, vision and energy to the many shades of America's original musical art form. Possessing both chops and charisma, his live performances and recordings have attracted a solid following among jazz fans and seasoned musicians alike. 
Ilya's experiences on the jazz scene have recently led him to expand his creative interests in a significant new direction that blends jazz with elements of soul and R&B. In November 2021 he released his third studio album, Just Friends, which features platinum-selling saxophonist Dave Koz and other award-winning artists: keyboardist Greg Manning, saxophonist Alex Hahn, vocalist Matt Cusson and guitarist Kay-Ta Matsuno. The album features 11 songs, and the first three singles on the album are Serov's original compositions. "Chillin'," his first original single, was composed and released in 2020 during the isolation and introspection brought on by the global pandemic. "Heat" (featuring Dave Koz) and "Ironic" were both released in 2021. Both tracks received considerable international airplay, and "Heat" made it on the Billboard Top 30 Smooth Jazz Chart. In November 2021, Ilya was nominated as Breakout Artist of the Year by Smooth Jazz Network.
Just Friends also features Serov performing on a new instrument he created in collaboration with the UK's Andy Taylor, a trumpet maker who specializes in building unique quality instruments. The instrument, which he dubbed the "Jazzohorn," has a flugelhorn base and the shape of a saxophone, with its own unique sound and nuanced palette. 
Serov's original music has been featured on radio stations across the globe, including on SiriusXM Radio, expanding his fan base to include smooth jazz aficionados worldwide.
Ilya Serov is driven today not only by his desire to preserve jazz as an American treasure, but by his mission to engage and educate new generations of listeners. He continues to focus exclusively on contributing his time and talent to the world of jazz – its past, present and future. 
For more information, visit www.ilyaserov.com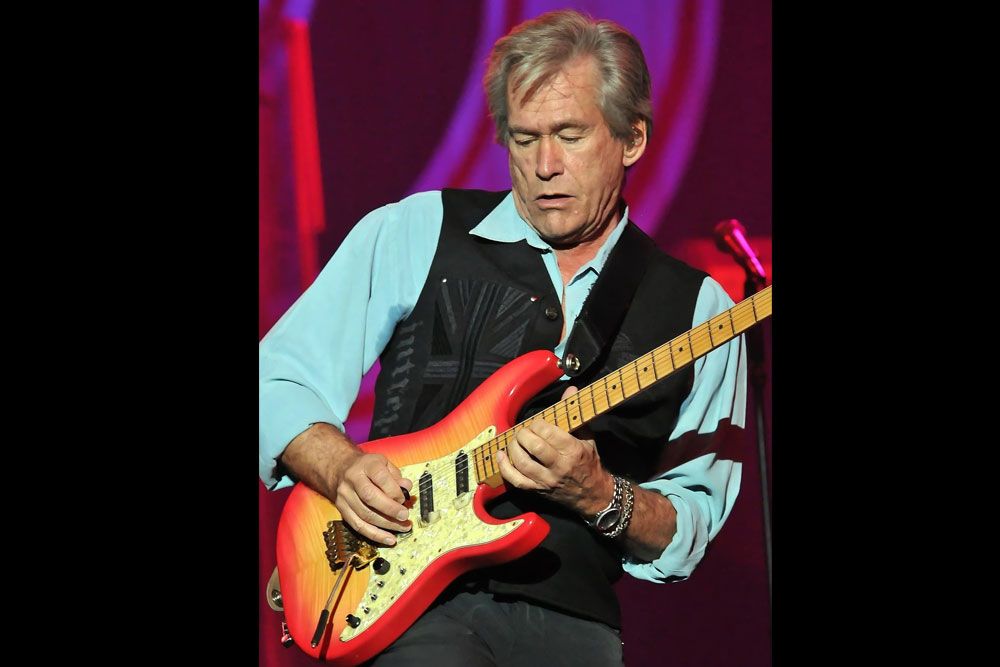 Singer/songwriter/keyboard player/guitarist Bill Champlin has been a rock journeyman in a career dating back to the 1960s. Starting in 1966, Champlin was the pivotal figure in a San Francisco-based group called the Sons of Champlin that existed and made records off and on for over a decade without gaining a great deal of notice. In 1981, Champlin became a member of Chicago, with whom he has recorded and toured ever since, while releasing the occasional solo album, sometimes only in Japan. He scored two singles chart entries in 1982 with "Tonight Tonight" and "Sara," duetted with Patti LaBelle on "The Last Unbroken Heart" from the soundtrack to the TV series Miami Vice in 1987, and sang with Brenda Russell on jazz saxophonist Tom Scott's Keep This Love Alive album in 1991.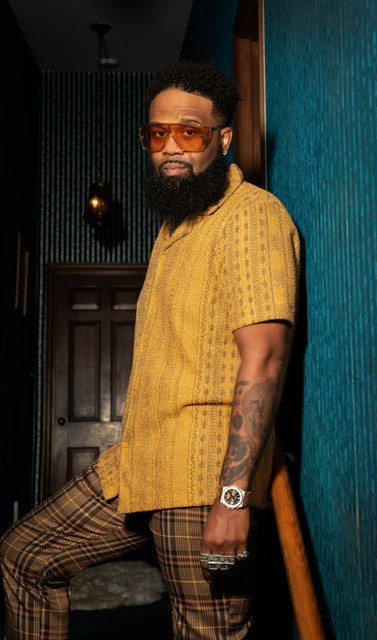 Blurring the lines between Country and Hip-Hop music, Blanco Brown makes a southern sound that he proudly calls "TrailerTrap." Honing in on his unique sound, Blanco balances both the urban and rural settings in which he grew up. His viral hit "The Git Up" (certified 11x PLATINUM across three countries) took the world by storm, claiming the top spot in charts across the globe and spawning nearly four billion views across social platforms. It claimed the No. 1 on the Billboard Hot Country Songs chart for 12 weeks and was the top-selling digital Country song in the US for 13 weeks, resulting in Billboard naming him as their No. 1 Top New Country Artist for 2019.
Apart from being a Grammy-nominated engineer who has worked with the likes of Fergie, Childish Gambino, Kane Brown and Chris Brown, the multi-talent's multi-national Platinum-certified collaboration "Just the Way" with Parmalee garnered more than 500 million on-demand streams, earning Brown his first No. 1 hit on Country radio (in the US and Canada). More recently, he doubled down on his genre-bending collaborations, teaming with Nelly on the funky, country inspired track "High Horse," T.I. for "Trap Still Bumpin'," LOCASH and the late Leslie Jordan for the funky "Let It Slide," while pairing with Diplo for "Do Si Do" and Lee Brice and R3HAB for the remix of Brice's hit song, "Soul." In 2021, Blanco Brown also lent soaring vocals to the song "Never Gonna Tame You (Original Song from "The Mustangs: America's Wild Horses")," written by Diane Warren. Recovering from a life-threatening accident and leaning on music to heal, Blanco released "Nobody's More Country" in 2021. Then, while hitting the road hard this summer, he instantly captured the attention of festival audiences across the nation opening his set with a breathtakingly powerful cover blend of Sam Cooke's "A Change Is Gonna Come" and Chris Stapleton's "Tennessee Whiskey." Showcasing his world-class vocal talent and captivating stage presence throughout 2022, Blanco's latest emotionally charged new track "I'll Never," available now, is unlike anything the No. 1 hitmaker has ever released.
For more information, visit www.blancobrown.com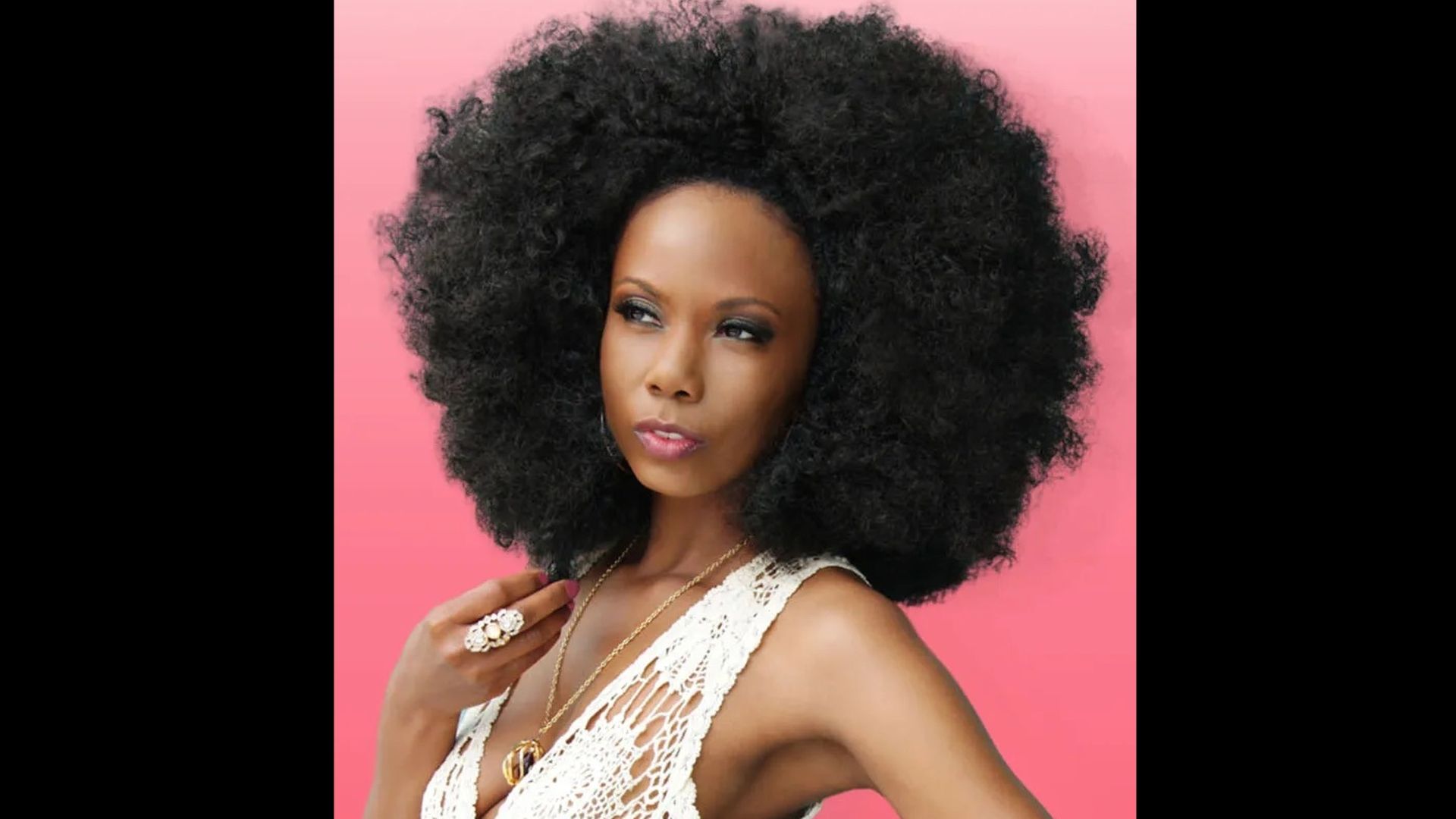 Valentine is best known for her work as the lead singer of the soul-funk-jazz band The Rebirth and for providing inescapable vocals to her husband's (Eric Valentine) 2018 chart-topping album Velvet Groove. For over two decades, B. Valentine has worked with esteemed national and international musical artists, including Kenny Lattimore, BeBe Winans, Dave Koz, Deniece Williams, and Arman Hovhannisyan. She also performed as a background vocalist on a handful of hit TV shows around the globe (America's Got Talent, Britain's Got Talent, and The X Factor UK). Amid being integral in the success of other performers and productions across the globe, she released her 2016 debut album Mile 1 under the moniker Baskerville Jones, where critics praised "her charming and harmonic voice over smooth beats and groovy guitar riffs."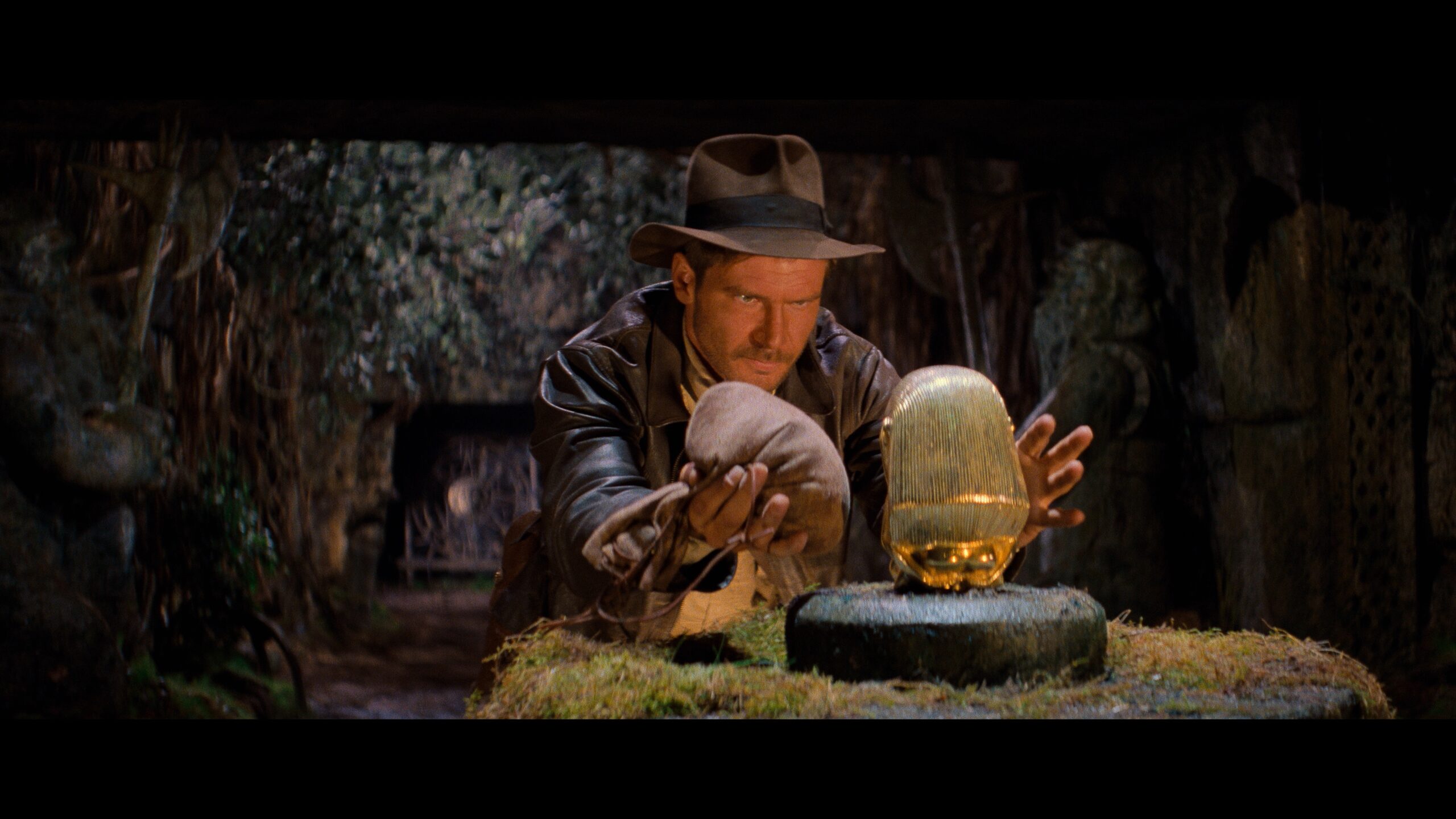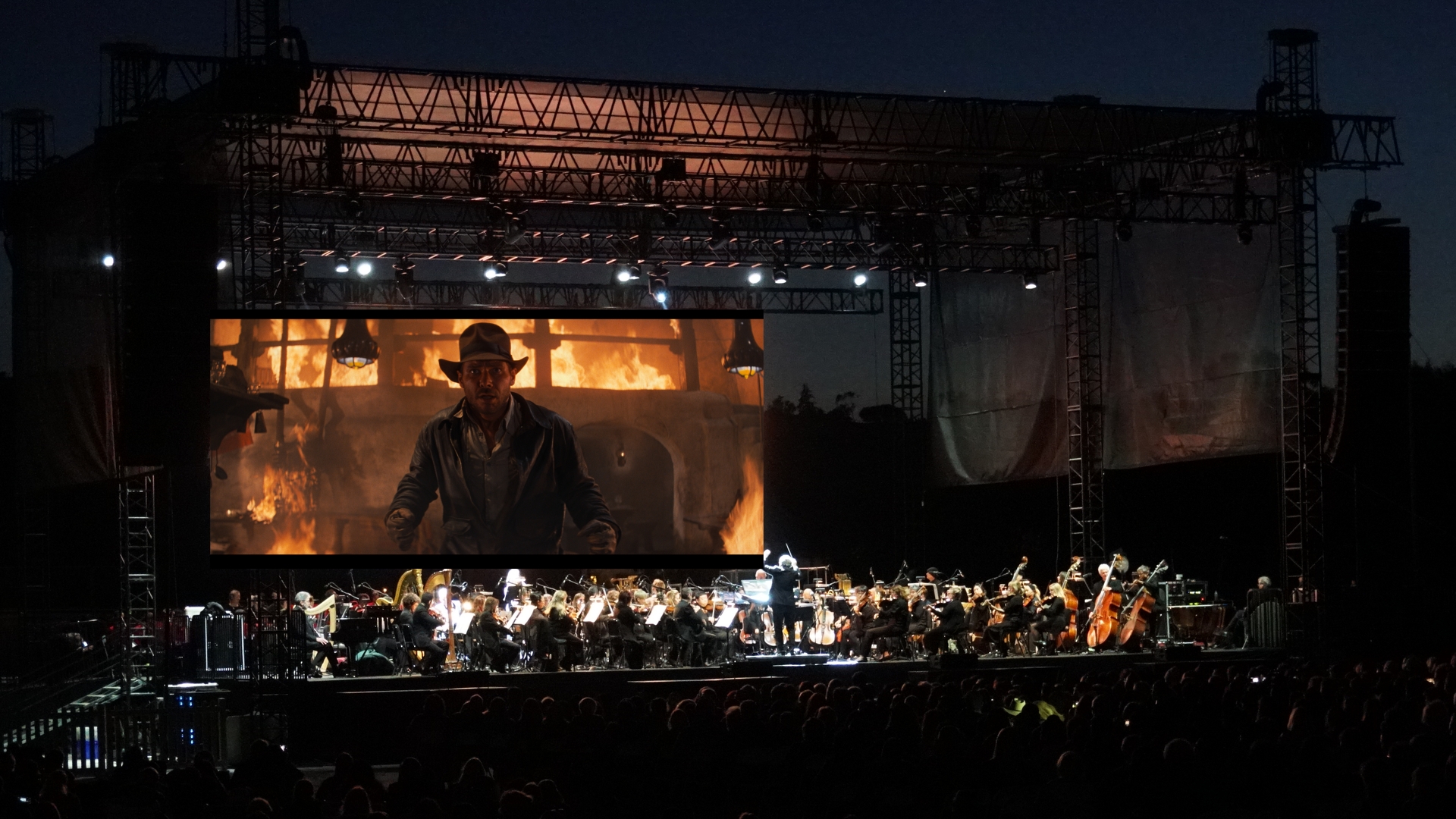 Steven Spielberg's 1981 action-adventure film Raiders of the Lost Ark stars Harrison Ford as the globetrotting archaeologist Indiana Jones. Raiders was the highest grossing film of the year (1981), playing in theaters for months and winning a multitude of awards, including five Academy Awards. 
Considered one of the greatest films ever made, experience it as you never have before, on a huge screen, under the stars with Michael Christie conducting the New West Symphony, playing John Williams' heroic score.
With the fifth installment of the Indiana Jones franchise, The Dial of Destiny, playing at theaters at the end of June, RETURN TO WHERE IT ALL STARTED in the most epic way possible, at the climax of SummerFest 2023!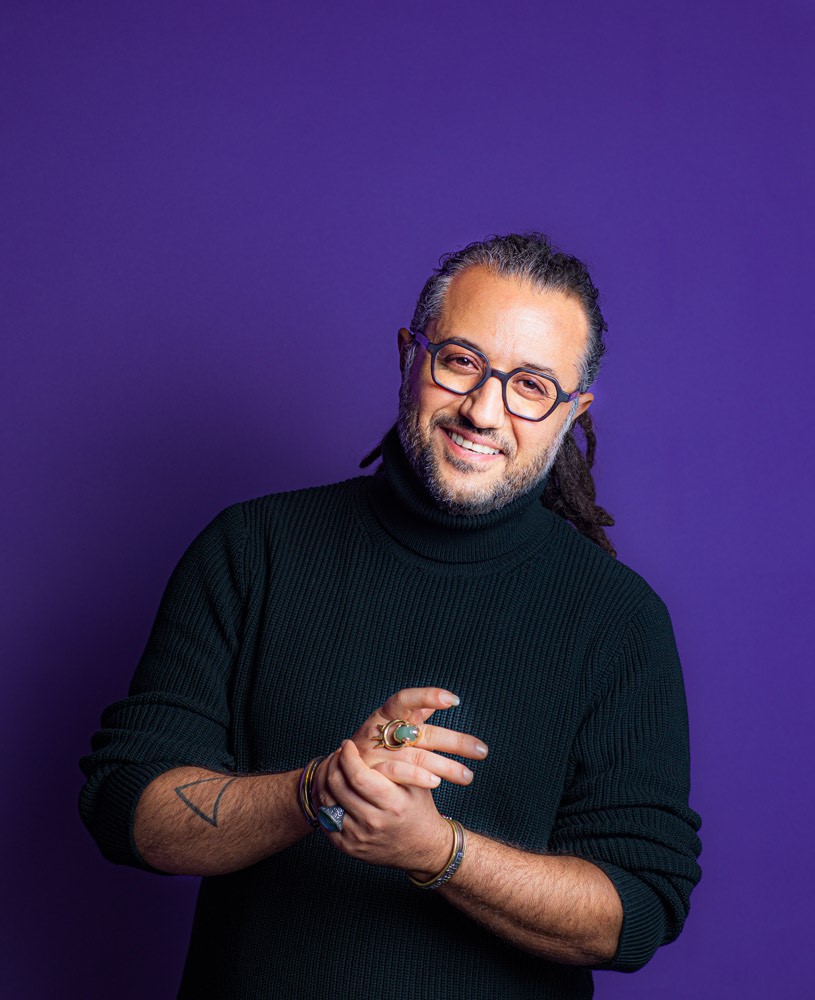 A fusion vocalist, multi-instrumentalist, and songwriter, Hamed Nikpay have been a pioneering artist for over two decades, innovating far-reaching music extending beyond its time. He transcends all musical boundaries, and stealthily imbues the classical Persian melodies artfully with beats and sounds of other complementing genres; thus enriching the quality of the music he performs. And, as a student of rich Persian poetry, he intertwines his music with lyrics he incisively chooses from among the vast body of Ancient and contemporary Persian poets; thus creating a soulful genre unique all to himself. He calls it "Soufi Funk", denoting East and West in harmony. As you listen to his music, you may hear a Persian balad with Rumi's mystical poems in Bassanova, a poem of a modernist poet in Mystical Flamenco, or, transcendental poetry of the thirteen-century poet Hafez, in a melody that ingrains classical Persian music with Argentinian Tango. All along, infusing these creations with the Persian regional folkloric music that is soul-southing and heart-moving. His ensemble consists of an eclectic group of musicians from around the world, playing instruments embedded in the East and the West.
In addition to performing in concerts around the world, and producing a slew of albums and single tracks, Hamed has close ties with the movie industry performing both instrumental and vocal pieces in Hollywood films and TV series produced by Disney, Universal Studios, Netflix, Amazon Prime, Marvel, Games, and others. An ardent promoter of peace in his homeland and around the world, he was nominated the "Peace Musician" of the Year by the U.S. State Department, in 2011.
When Hamed is not performing live, he extends his talent to areas requiring skills in skills other than performance. In 2016, and 2017 he participated in the talent show — the Iranian X Factor, and as one of the four judges, he lead the winning team as the producer in the 2016 show. Likewise, in 2022, he hosted the first-ever World Wide talent show "The Voice of Persia" trying his interest in showmanship by running and managing the judges as well as the participating talents in the show.
In 2021, Hamed founded his non-profit organization "Zang Records Inc", to search for and promote mainly young unknown artists with exceptional talents from all corners of Iran, who had created music not ever heard in the public or not allowed to be heard by the Islamic regime. His painstaking search to discover and reach out to these exceptional talents resulted in streaming the musical work of more than thousands of artists without whose persevering efforts, would not have had the opportunity to achieve a global audience.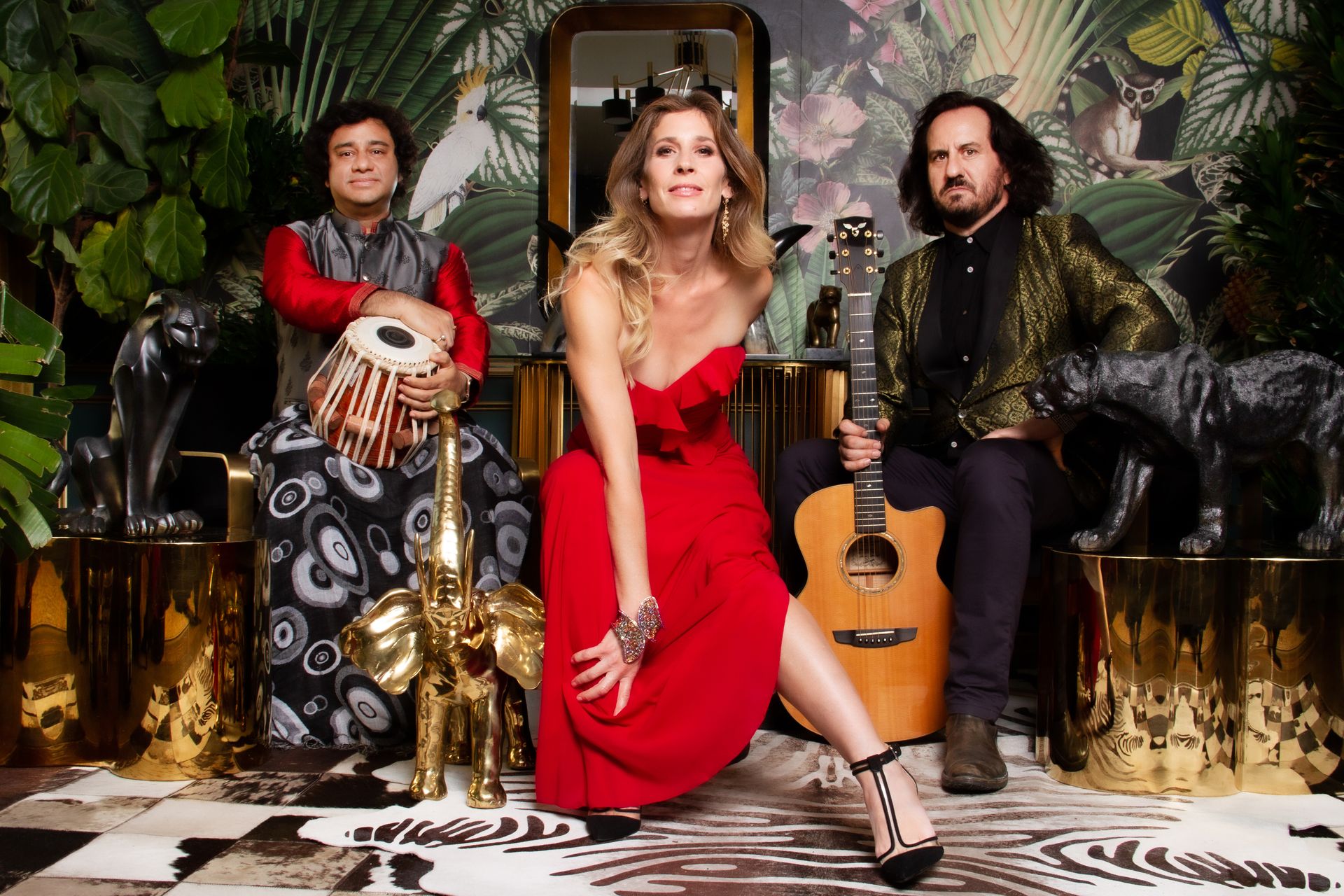 Renaissance Heart is the new global music project that merges the artistry of two-time GRAMMY® award-winning vocalist Hila Plitmann and L.A. session ace guitar chameleon Shea Welsh. Along with special guests, they create organic, reimagined connections between jazz, classical, folk, rock, and world music genres.
Mariachi Divas de Cindy Shea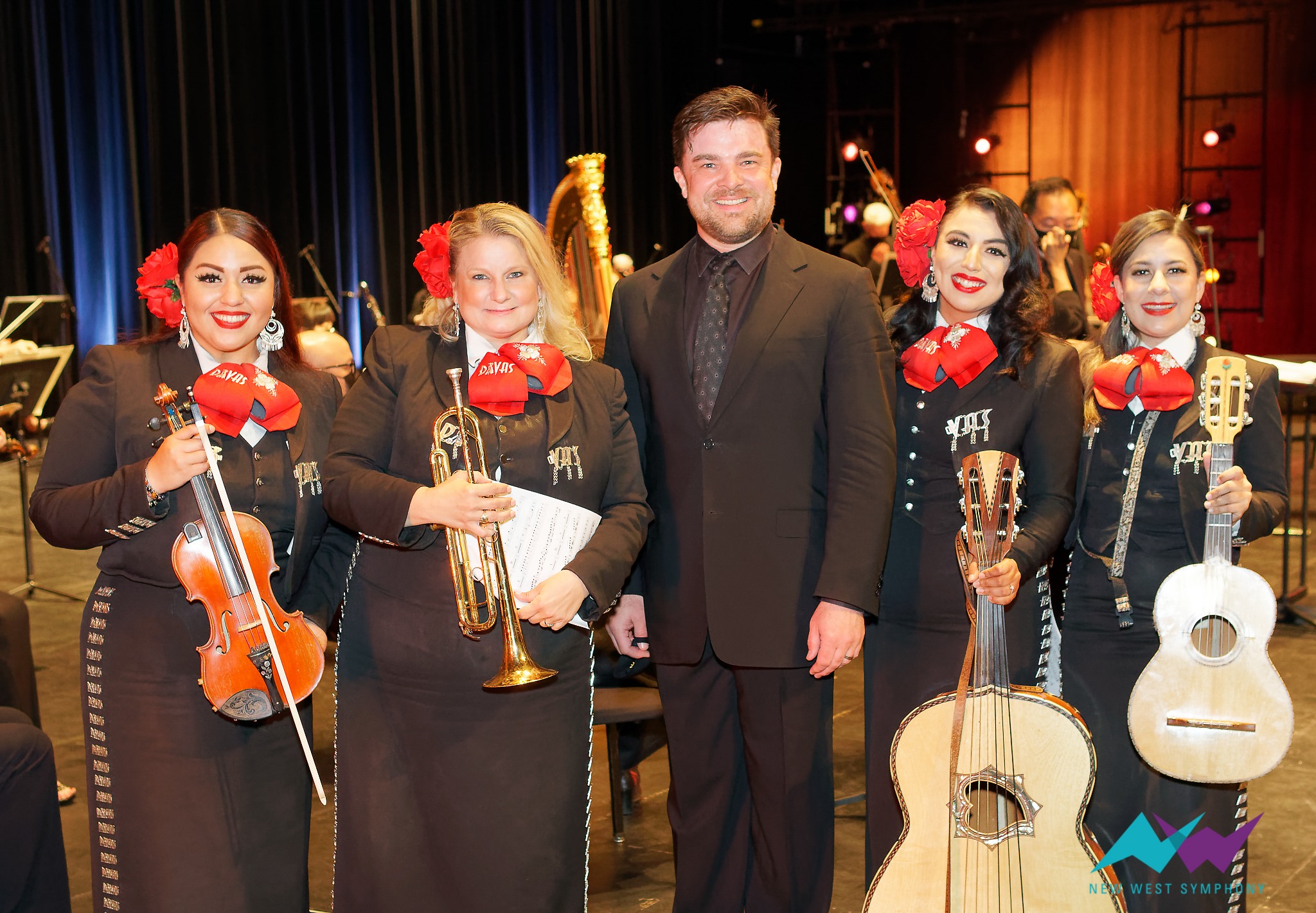 Two-time Grammy–winning ensemble founded by musical director and trumpet player Cindy Shea, Mariachi Divas is known for its innovative and eclectic array of music ranging from mariachi classics to jazz and pop. Their music can be characterized as sophisticated, smooth, and refined providing an elegant approach to the mariachi tradition and part of the successful sound in which Mariachi Divas excels. Due to the wide accessibility of Mariachi Divas and their vast fan base, since 2003, Mariachi Divas is the official premier all-female mariachi of the Disneyland Resort.
Mariachi Divas was recently featured in Disney Pixar's Coco: A Live-to-Film Concert Experience at the Hollywood Bowl. Mariachi Divas is often sought after to appear in various television, film, and music video projects.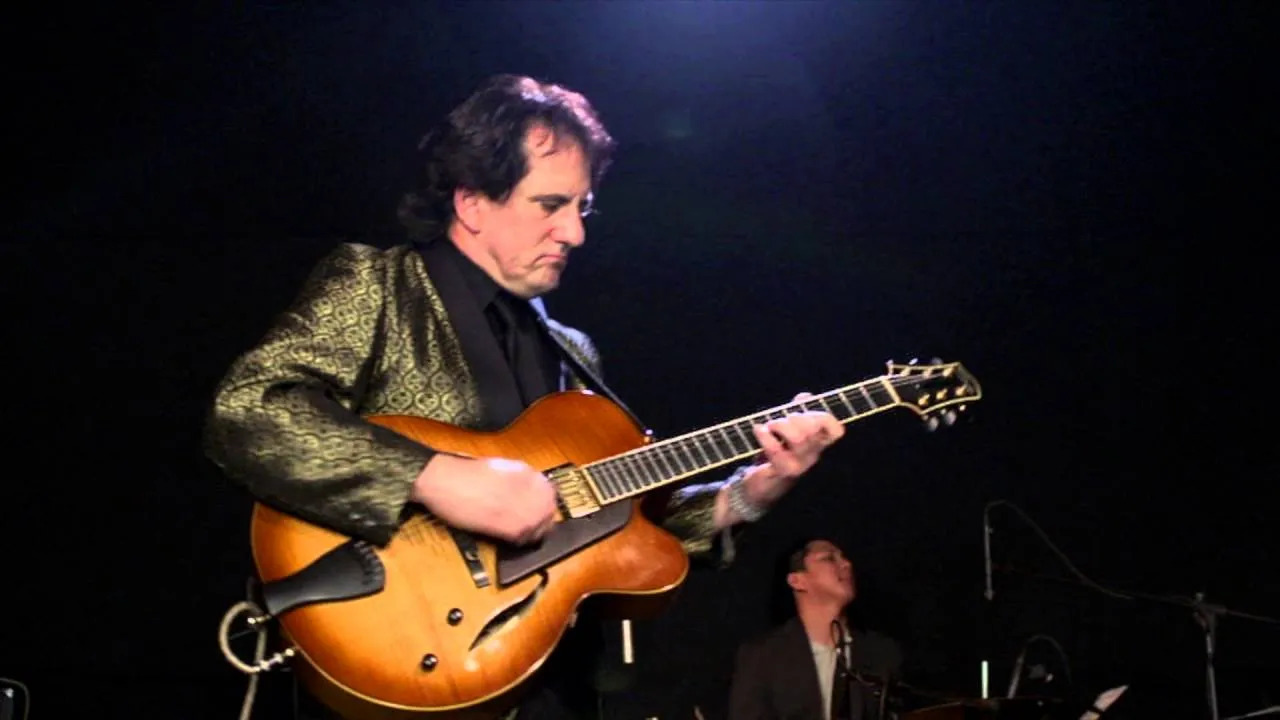 One of the most in-demand guitarists in Los Angeles, California, Blujazz recording artist Shea Welsh is also a noted composer, producer and educator. He produced and co-wrote Michelle Coltrane most recent recording "Awakening". His compositions have been featured in film and television shows such as "Lincoln Heights". He is also a professor in the guitar department at The University of Southern California.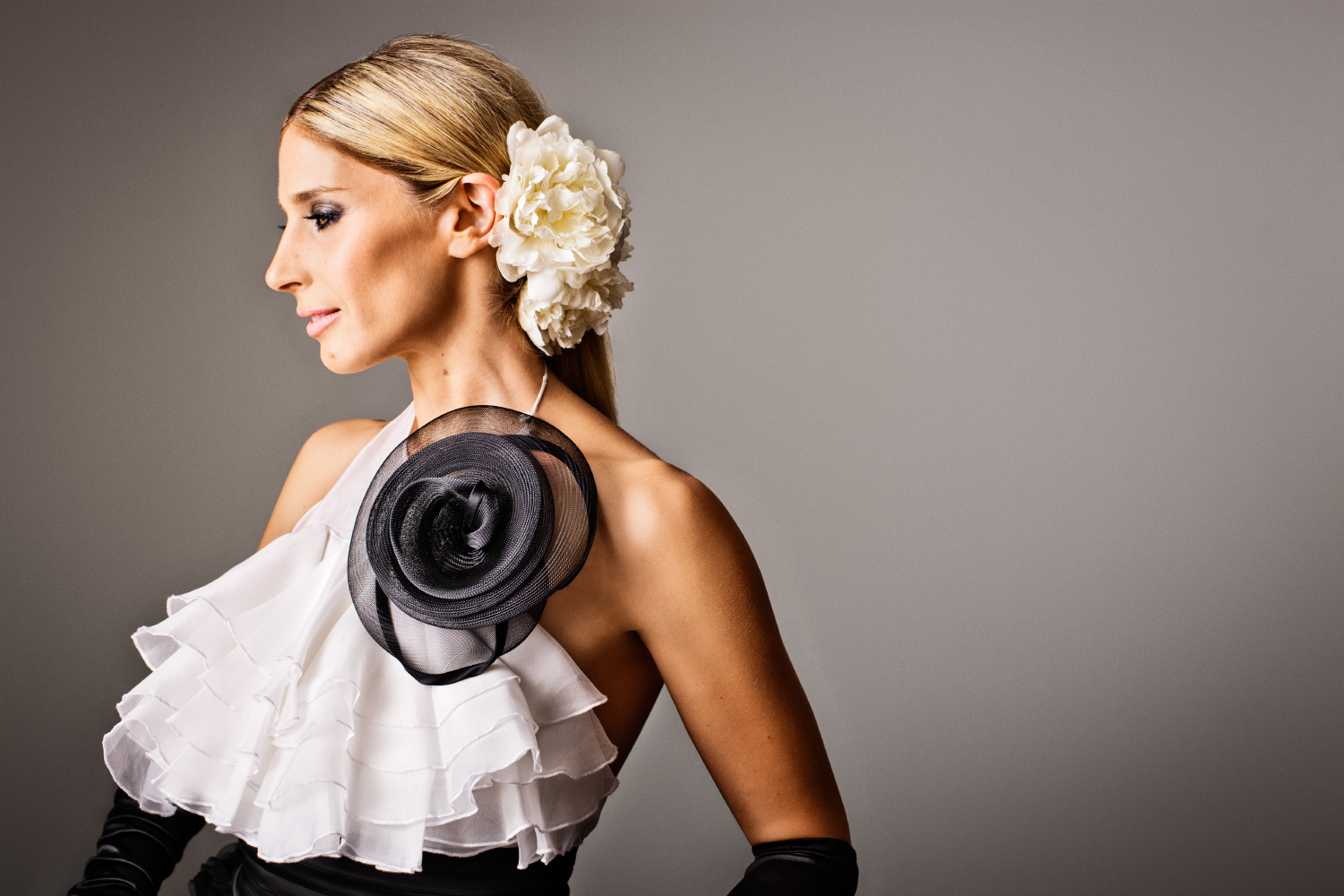 With a "wondrous voice, which gleams in all registers" (Gramophone), she brings emotionally charged fearlessness, unique expressivity, and mesmerizing drama to her performances in opera, concert, film, or theater.
Growing up in her native Jerusalem as the daughter of a Hebrew University botany professor and a musicologist mother, she was immersed in music from a young age and developed a love of all genres. In addition to her performances of traditional repertory, she has been called "a composer's dream" (Star Tribune, MN), and is widely recognized as one of today's foremost interpreters of contemporary music. She has partnered with diverse array of composers, regularly premiering or featuring new works, such as the staged version of Frank Zappa's 200 Motels; Emmy Award-winner Jeff Beal's The Paper Lined Shack, Andrea Clearfield's The Long Bright, Pulitzer and Grammy Award-winner Aaron Jay Kernis' Two Awakenings and a Double Lullaby, Esa-Pekka Salonen's Wing on Wing, numerous works by Grammy- and Oscar-winning John Corigliano, and music by Xiaogang YE, Paola Prestini, Danaë Vlasse, and dozens of others.
She can also be heard as the featured vocal soloist on the feature-film soundtracks for The Da Vinci Code, Pirates of the Caribbean: On Stranger Tides, Hail Caesar, and Batman v. Superman: Dawn of Justice. Her discography includes Oscar-winner John Corigliano's song-cycle Mr. Tambourine Man (for which she won the Grammy for "Best Classical Vocal Performance"), Andrea Clearfield's Women of Valor with Tovah Feldshuh, Richard Danielpour's Toward a Season of Peace and the Grammy Award-winning Passion of Yeshua, Eric Whitacre's Good Night Moon, and George Benjamin's Into the Little Hill, among many others.