CELEBRATING OUR COMMUNITY STARS
Keets and Hugh Cassar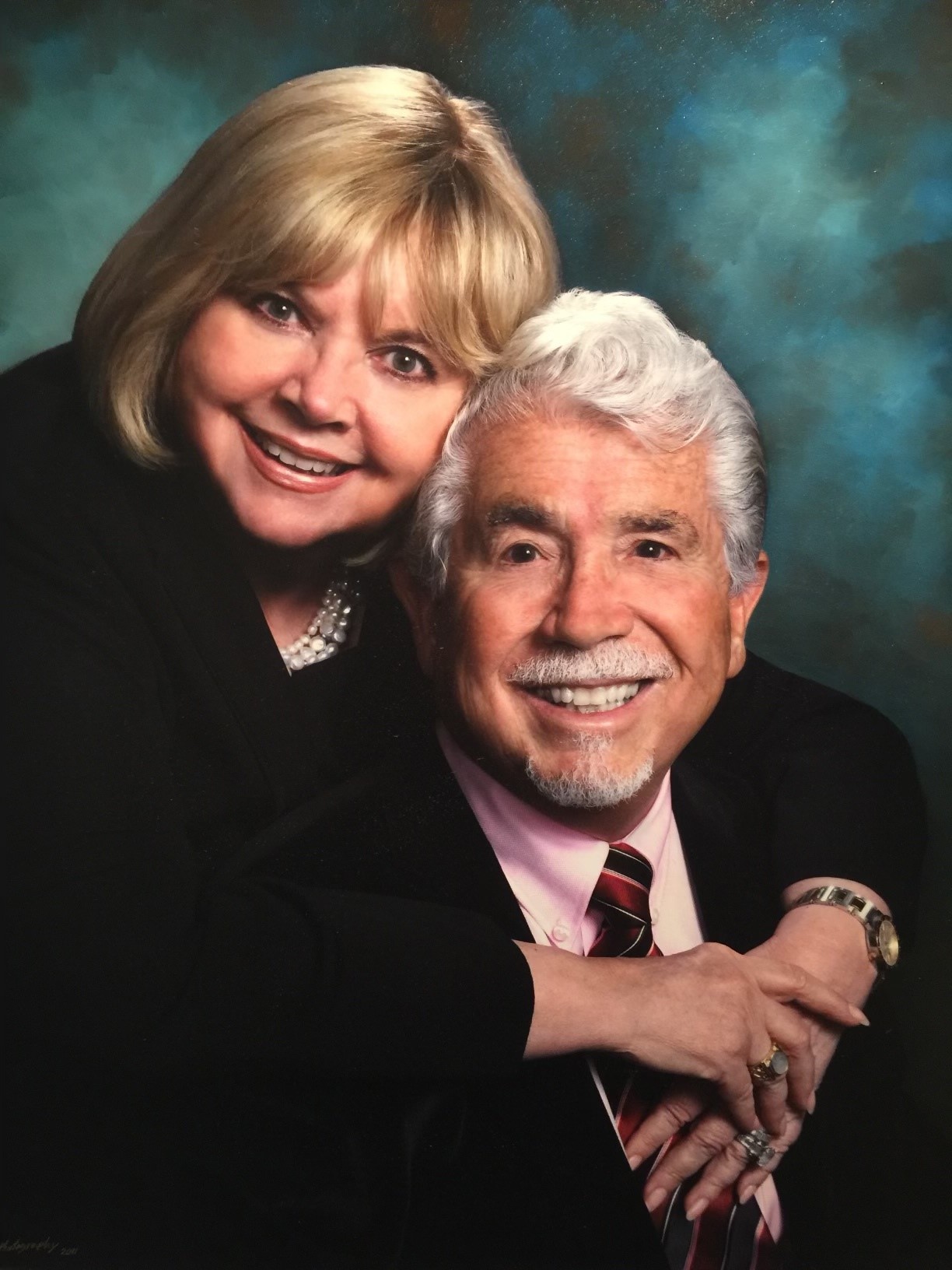 Keets and Hugh Cassar, are being honored as individuals and as a team for their extraordinary community involvement and the significant difference they have made in our community with their time, talent and treasure.
The Cassars are compassionate, dedicated, loving and generous partners and friends who are known throughout the county for their generosity and passion for a variety of local organizations. For the past several years they have been ardent supporters of Casa Pacifica, a non-profit organization that aids abused children by raising funds for the organization. In addition to their personal donations, they have hosted events in their home to raise funds for this cause.
Hugh and Keets focus their philanthropic efforts in the Conejo Valley where they reside, as well as many other communities. In 2017, they were named King and Queen of the Mardi Gras Ball in support of Community Conscience. Together they were honored in 2015 by the Alliance for the Arts for their support of the Kids and Arts program. In November 2016, the Association of Fundraising Professionals announced the National Philanthropy Day honoring Hugh and Keets Cassar as the Philanthropists of the Year – Ventura County. The Cassars were also recognized for their work by the Moorpark Chamber of Commerce in 2012 when they named them Philanthropists of the Year, and in 2010 they were given the Guardian Angel Award at the Casa Pacifica Angel's Ball.
For the past 21 years they have been involved in fundraising efforts for the Boys & Girls Club in Moorpark. Other local charities they have donated to include New West Symphony, Cabrillo Music Theatre, Alliance for the Arts, Best Friends Animal Society, Thousand Oaks Senior Center, Cancer Support Community, Senior Concerns, Food Share Ventura County, Community Conscience and many others with outreach going even beyond the Conejo Valley.
Through the Cassar Family Foundation and an annual charity golf tournament, sponsored by their business, the couple has donated to the American Red Cross, Make-A-Wish Foundation of the Tri Counties, and the Cancer Support Community. In 2008 and 2009 Casa Pacifica was the tournament recipient, receiving a $40,000 donation each year, and in 2015, through their foundation, they raised $75,000 for Skid Row Housing.
In 2010 they donated to UCLA Division of Digestive Diseases, they hosted the 2016 Cal Lutheran School of Management event for the Betterment of Students, and they were donors to Blind Children Foundation in 2015 and 2016. The Cassars were co-chairs for Cancer Support Community's 25 Years of Hope event celebrating 25 years of providing inspiration to the local community.
Keets comes from a military family, growing up across the country and in the Philippines and Japan. She is an interior designer by trade. In addition to giving thousands of dollars in financial support to Casa Pacifica, Keets also serves on the organization's board of directors, assists as a volunteer in various capacities, and was a Past President of the Board of Directors. Other community involvements include member of the Advisory Board for Senior Concerns, Board of Directors and Founders Circle for Alliance for the Arts, and she supports the New West Symphony and Cabrillo Music Theater.
Hugh, a native of Malta, started his successful tobacco importing business in 1982 in Moorpark. He is a life-long entrepreneur, a Chartered Accountant, and business graduate from the University of Toronto. Hugh is the founder and Chairman of Kretek International, Inc. with corporate offices located in Moorpark, California. For the past 20 years Hugh has served as the Honorary Consul General of Malta.
He is on the board for Channel Islands University and CLU's Board of Business Management and is a supporter of UCLA School of Medicine as well as local charities and foundations.
Hugh is a member of the donor adviser board for UCLA Foundation's Dream Fund, where he was instrumental in obtaining a $25,000 grant that was awarded to Casa Pacifica. Earlier in 2016, Hugh was named to the Dean's Executive Council for the School of Management at California Lutheran University, and is on the Executive Board of Directors for California State University Channel Islands. He also serves on the advisory board of The Cabrillo Music Theatre.
The Cassars are Thousand Oaks residents (since 1970) and Hugh and Keets have been married 43 years. Between them, they have 11 grandchildren and six adult children who were raised in the Conejo Valley.