Dreams
A hopeful children's opera from a dark time in history and enduring music written for a Shakespeare comedy
Dreams
A hopeful children's opera from a dark time in history and enduring music written for a Shakespeare comedy
Mendelssohn isn't stuffy
Sometimes classical music gets the reputation of being "stuffy."
But that's really not fair – once you get to know the music and the story behind it, it's as amazing and exhilarating as anything in the world.
Let's take Felix Mendelssohn and his musical setting for Shakespeare's comedy A Midsummer Night's Dream.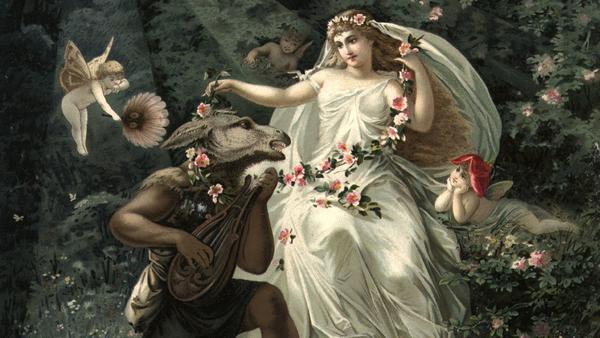 First of all, what is it? William Shakespeare wrote a play around 1596 called A Midsummer Night's Dream, a comedy involving eloping lovers, fairies, a magical flower love potion, a wedding, and a guy whose head gets turned into a donkey.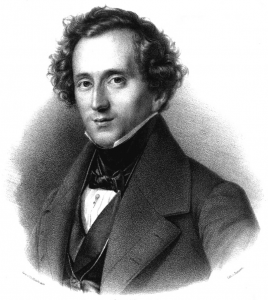 In 1827, a German teenager named Felix Mendelssohn was so inspired by it that he wrote an incredible piece of music he titled the Overture to A Midsummer Night's Dream.
Usually an overture is the first piece of music in a full-length opera. By this time Felix had already written five operas — no big deal for a 17-year-old, of course.
But it wasn't until 1843, 16 years later, that Mendelssohn finally got around to writing the rest of the music for A Midsummer Night's Dream — because the King of Prussia asked him to. That's a request you don't turn down.
Don't miss your chance to see it in person with New West Symphony and actors from Kingsmen Shakespeare Company who are performing lines from the play!
Plus, you'll see Brundibár, a short children's opera with its own unique story from the Holocaust, yet encouraging faith in human kind.
February 29 in Thousand Oaks and March 1 in Camarillo! Tickets start at $30.
Intermission: Something for Everybody
Our intermission gives everyone a chance to enjoy the evening their way. 
Intermission Insights (10 minutes) - Our Music Director Michael Christie spends 10 minutes on stage with the guest artist in a fun and fascinating interview and audience Q&A.
Break (10 minutes) - A great time to use the restroom, order a refreshment from the concessions in the lobby, and catch up with friends.
Entr'acte (10 minutes) - The orchestra performs a short contemporary piece - incredible music you may never hear anywhere else.
Feel free to take your seat, poke your head in, or mingle in the lobby until the second half!